From the South
FROM 128 NORTH TAKE EXIT 34 (THE WINN ST. EXIT) TAKE A LEFT OFF THE RAMP AT THE LIGHTS ON TO WINN ST.
FOLLOW WINN ST. 1.6 MILES TO CAMBRIDGE ST.(3A) JUST PASS THE DUNK'IN DOUGHNUTS 500 YRADS ON THE RIGHT IS THE ACADEMY.
From the North
JUST 2 MILES OFF RT 128
FROM 128S TAKE EXIT 34 THE WINN ST. EXIT TAKE A RIGHT OFF THE RAMP AT THE LIGHTS TO WINN ST. . FOLLOW WINN ST. 1.5 MILE.TO CAMBRIDGE ST.(3A) PASS THE DUNKIN DOUNUT 500 YRADS ON THE RIGHT IS OUR SCHOOL.
From the West
JUST 1 MILE OFF RT. 62 TAKE 3A SOUTH FROM RT. 62 FOLLOW FOR 1.3 MILES ON THE LEFT IS OUR ACADEMY.
Fellow Martial Artists and Good Friends
Choice Martial Arts
I have spent much time at siminars, and two of the most seen faces around are Sensei Cheryl Nadeau and Sensei Nathan Porter. These two much like I are looking for what works as well as the history of our art, so it seemed only natural that we would form a tight friendship and training relationship together.

They have both lent a great deal of there insight to me from there "On Top Fighting" approach. From chokes, throws, pins, and submissions. Thier system really works even for over sized attackers, it's quick and easy and to the point !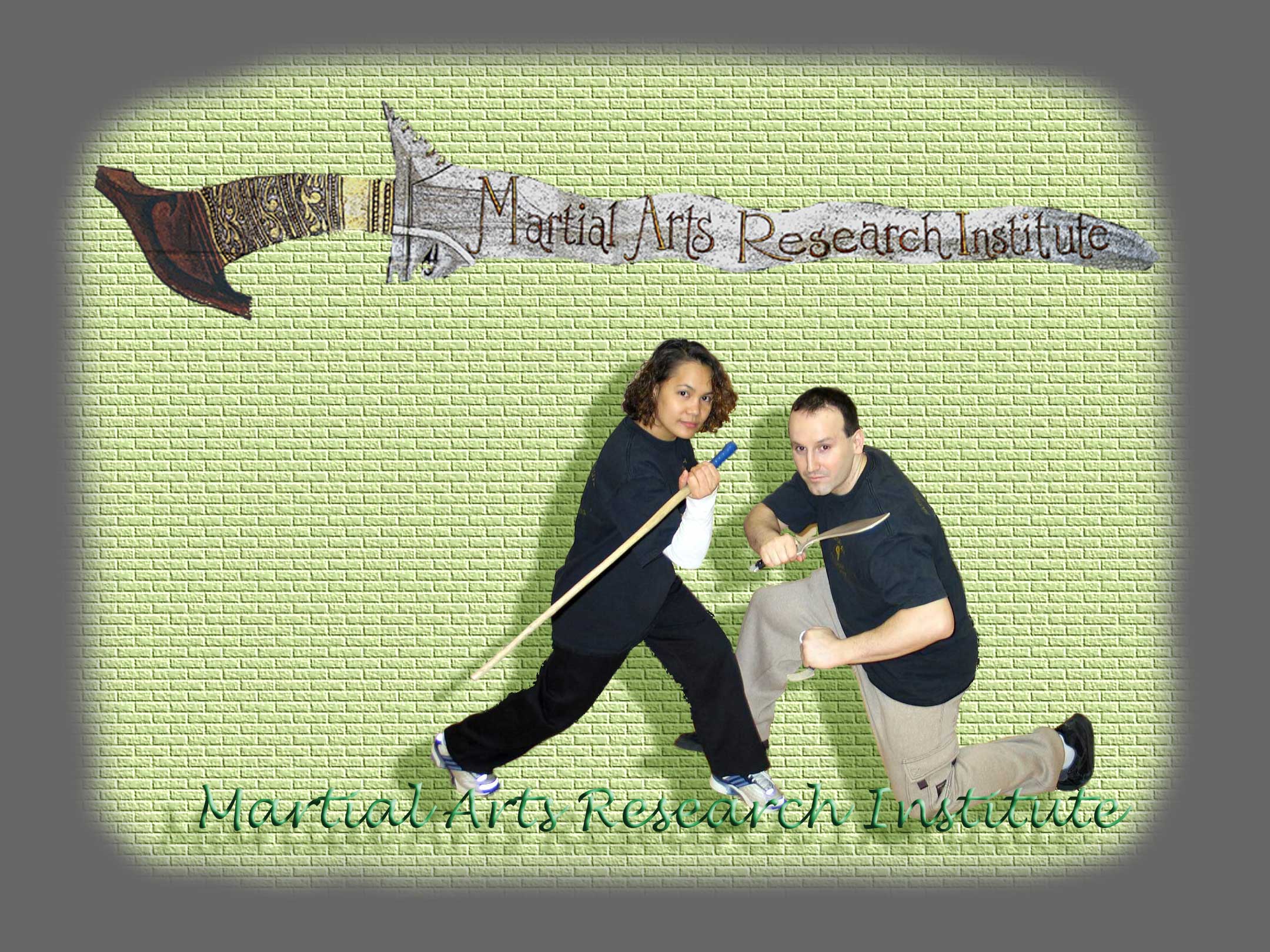 This is the website of Michael & May Williams. Specializing in the Martial Arts of Southeast Asia. These are two of the most skilled & giving martial artists we have had the oppportunity to train with. They both have opened my eyes to a world of arts I never knew where right in front of me.
M.A.R.I. ( Martial Arts Research Institute ) was established in 1989 by Michael and Ronald Williams to research martial arts styles. Now it is an International organization of instructors of varied backgrounds sharing different styles. The Williams Family has a long history of martial and healing arts, dating back three generations.
Michael and May Williams met while training in the Philippines, and in 1996 they established the Arts of Southeast Asia Filipino, Indonesian and Chinese Martial and Healing Arts organization.
Guro's Mike and May travel and organize trips to Southeast Asia to meet and train with different Grandmasters. I went on this training tour of SE Asia in 2005. It was one of the best things I have ever been apart of in my martial life. I also have plans to go again in 2008.
The Red Fist Society
The Red Fist Society is comprised of numerous Martial Artist from diffrent diciplines and schools. We pride ourselves in not judging other Arts, and are there to support each other so we may keep the ancient traditions of the arts alive. Every member of the Red Fist Society brings their own level of excellence to this organization and is a devoted student of the Martial Arts.
For more then half a century the DePasquale name has been synonymous with the very best that martial arts have to offer. Whether you are a school owner, law enforcement agent, martial artist or concerned parent, DePasquale products and programs have something unique to offer, covering topics that range from traditional Jujutsu to police defensive tactics and family safety.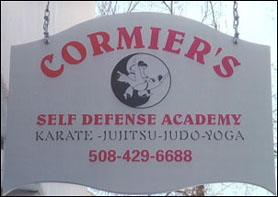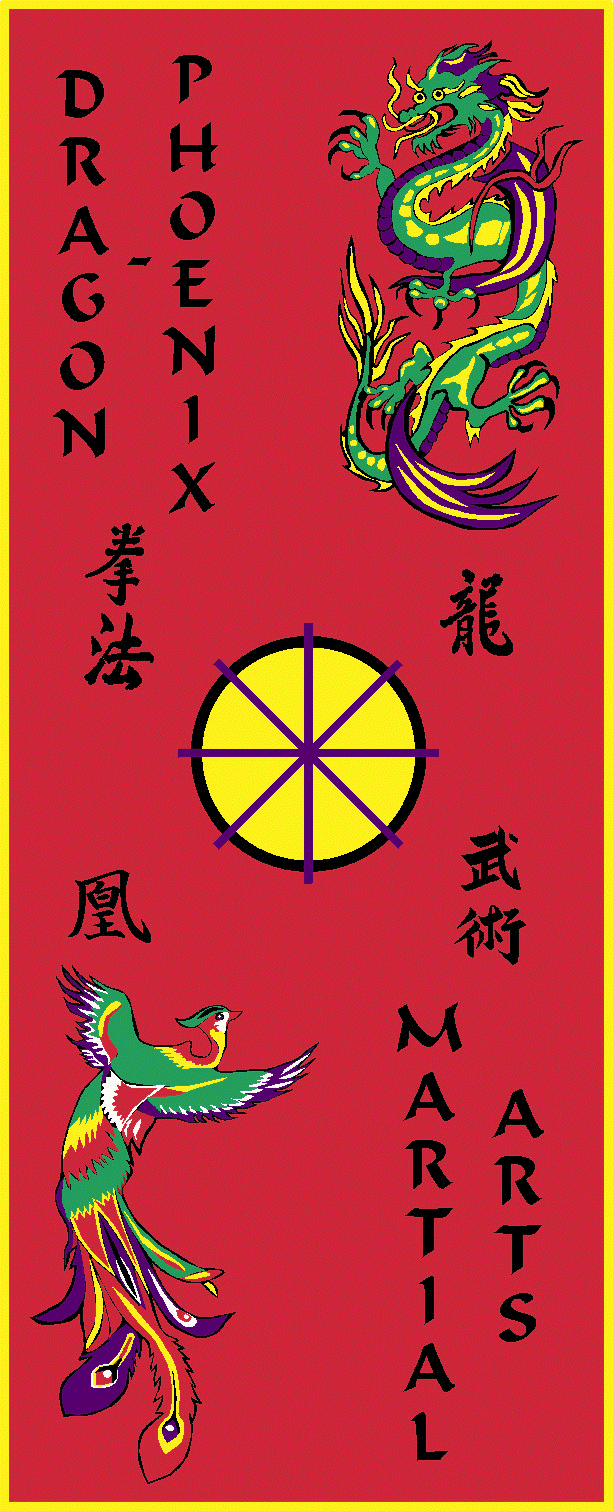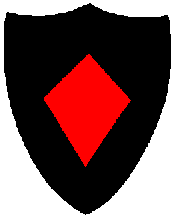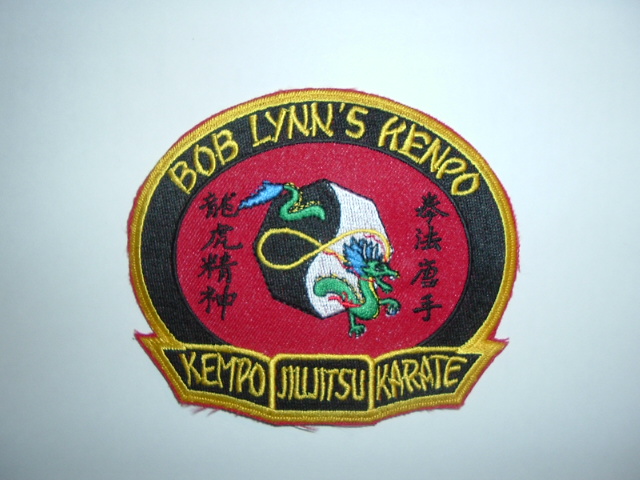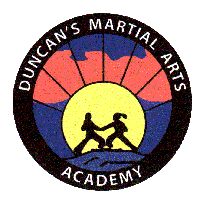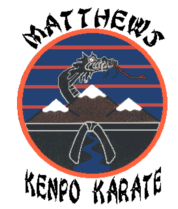 Non-martial arts site of
friends and family.
The Carbon Project
Our mission is to pioneer innovative geosocial solutions and make location-based information accessible and usable to everyone, everywhere.
The process of preparing for the NFL Draft and then making a successful transition into the League can be a difficult and overwhelming process. Here at Reliance Sports Management, Inc. ("RSM") we will relieve the stress associated with this process. RSM will act on your behalf to secure your rights and interests. RSM will not only negotiate the best possible deal for you, but RSM will serve as your guide through your professional football career to ensure you have a long and successful one.
Here at RSM you will be a priority and not just another notch on the client list. Remember, it's not about the number of clients an agent represents; it's about the quality representation you deserve. Our promise to you is that we will dedicate all our efforts to assisting you in achieving your dream…from your rookie year to your Hall of Fame induction…we will be there!
Kelly's House of Harley-Davidson
Sheila Scheick is a licensed and Nationally Certified muscular therapist. She holds a certificate in Advanced Massage Therapy from the Palmer Institute of Massage and Bodywork. She is also a professional member of the American Massage Therapy Association. Ms. Scheick specializes in providing pain relief for sciatic problems and other back pain, Carpal Tunnel Syndrome, and neck and shoulder injuries. Her methods of bodywork include Deep Tissue Massage, Swedish Massage, Hot Stone Therapy, and Reflexology.
To make an appointment call:
(781) 359-9300
or send an email to
Info@Zen-Therapy.com
We are in the business of making your productsand services stand out using cutting
edge technology to produce stunning promotional videos. We also specialize in creating easy to follow training videos which can make product assembly and use understand- able. We are fluent in the art of technical writing and creation of professional assembly drawings. Let us document your processes with a clear and concise manual.

Our mission is to first and foremost provide the best service possible.

This mission is accomplished by recognizing your goals, by understanding your business, and by becoming passionate with your products. We are friendly, knowledgeable, and committed to serving you.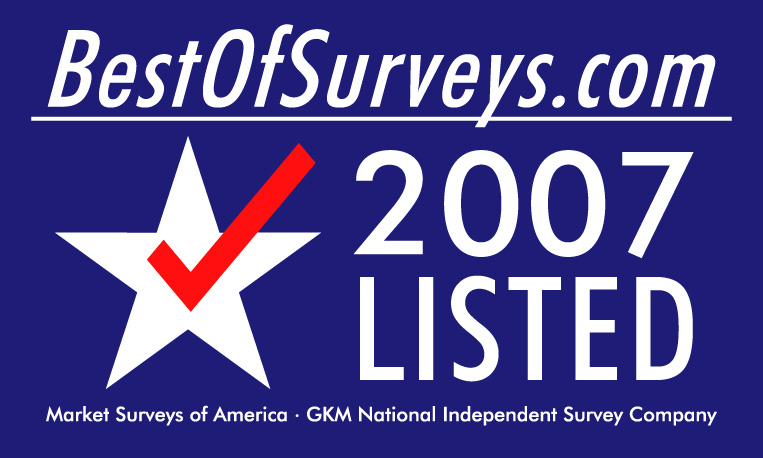 PASSED SITES THAT HAVE WON WEB-SITE of the MONTH

TRAINING WEAPONS:
http://www.geocities.com/amok_hodges/blades
http://samuraisports.com
http://trainingblades.com
http://www.kriscutlery.com/
http://www.geocities.com/keris4u/

FILIPINO MARTIAL ARTS

www.filipinomag.com
WWW.fmadigest.com
www.mari.cmasdirect.com
PHILIPPINES ARNIS KALI ESCRIMA MARTIAL ARTS FEDERATION INTERNATIONAL
www.dekititirsiasiradas.org

KUNTAO SILAT DE THOUARS
www.willemdethouars.com
AMOK! TRIBAL ARTS OF THE BLADE
www.knifefighting.com
Self Defense and Home Security Products


Affiliates
Karazenpo Go Shinjutsu Black Belt Society - International HQ

Founder/President: Grandmaster Victor "Sonny" Gascon

Affiliates

Updated 2/25/2007

Karazenpo Go Shinjutsu Black Belt Society - International HQ

Karazenpo Go Shinjutsu Black Belt Society - United States HQ

Membership Director: Professor Michael Rash
Aliso Viejo, CA
Email: karazenpo@cox.net

---

Karazenpo Go Shinjutsu Black Belt Society - California

Chief Instructor: Sibak John Young
Ahaheim, CA
Email: contactjohnyoung@yahoo.com

Karazenpo Go Shinjutsu Black Belt Society - California

KGS HK3 School of Self-Defense
Chief Instructor: SiGung Bradford Namahoe
Fullerton, CA
karazenpo92833@yahoo.com
Website: www.kgs-hk3.com

---

Karazenpo Go Shinjutsu Black Belt Society - California

Golden Leopard Kempo
Chief Instructor: Sifu Bryan Bagnas
San Diego, CA
619-213-6972
zorak_zoran@yahoo.com

---

Chief Instructor: SiGung Chris Goodyear
Elizabeth Mini Mall
Paradise, Newfoundland
Email: chrisgoodyear@nl.rogers.com
Website: www.karazenpogoshinjutsu.ca

---

Karazenpo Go Shinjutsu Black Belt Society - Canada

Karazenpo Go Shinjutsu Black Belt Society - Massachusetts HQ

Milford Studio of Self Defense
Chief Instructor: Shihans Kathy and Joe Shuras
140 Main St. (Rear of the Midtown Mall)
Milford, MA 01757
Email: jshuras@hotmail.com
Email: kshuras@yahoo.com

---

Karazenpo Go Shinjutsu Black Belt Society - Massachusetts

Mr. V's Kempo
Chief Instructor: Douglas Veronesi
P.O. Box 92
North Dighton, MA
Website: www.kempoinstructor.com
Email: MrV@kempoinstructor.com

---

Karazenpo Go Shinjutsu Black Belt Society - Massachusetts

Pence Defense Kempo
Chief Instructor: Sensei Kevin W. Pence
226 Cambridge St.
Burlington, MA 01803
(781) 272-9709 or (877) KARATE-US
Website: www.PenceSelfDefense.com
Email: senseikp@yahoo.com

---

Karazenpo Go Shinjutsu Black Belt Society - Massachusetts

Rebelo's Kenpo Karate
Kenpo/Kempo Historian: "Kenpo Joe" Joseph P. Rebelo II
88 Hatch St.
Suite 312
New Bedford, Mass 02745-6040
(508) 858-1590
Email: kenpojoe@aol.comm
Website: www.kenpojoe.com

---

Karazenpo Go Shinjutsu Black Belt Society - Massachusetts

New Horizon Karate & More
Shihan Jim Alty
360 West Boylston St.
West Boylston, Mass 01583-2365
(508) 852-3333
Website: www.horizonkarate.com

---

Kempo Karate Systems
Chief Instructor: Sifu William Peterson
YMCA 5660 Indian River Rd.
Virginia Beach, VA 23464
Email: sifu00@earthlink.net

---

Duncan's Martial Arts Academy
Chief Instructor: Master Rudy Duncan
3717 New Court Ave.
Syracuse, NY
Website: www.duncansmartialarts.com

---

Karazenpo Go Shinjutsu Black Belt Society - New York

Swan's Martial Arts Academy
Chief Instructor: Sensei/Sibak Ken Swan
2910 William Street
Cheektowaga, NY 14227
Email: senseiswan@duncansmartialarts.com
Website: www.swansmartialarts.com



---

Karazenpo Go Shinjutsu Black Belt Society - New York

Syracuse Academy of Self Defense
Chief Instructor: Sibak Bruno Danielle
Western Lights Plaza
4713 Onondaga Blvd.
Syracuse, NY 13219
Website: www.SASDKempo.com



---

Rhode Island Shojukempo/Kajukenbo
Chief Instructor: Professor Larry S.L. "Linc" Martin
154 Gansett Ave.
Cranston, RI 02910
Email: rishotokankarate@netscape.net
Website: Shojukempo International

---

Karazenpo Go Shinjutsu Black Belt Society - Rhode Island

Chief Instructor: Sifu James B. Tristan Speights
Three Waters River School of Self Defense
Saunderstown, R.I.

---

Karazenpo Go Shinjutsu Black Belt Society - Rhode Island

Pucino's Kempo School of Self Defense

Karazenpo Go Shinjutsu Black Belt Society - Hawaii

Karazenpo Go Shinjutsu Black Belt Society - Portugal

Bragança 1
Chief Instructor: Sibak Nelson Rogério


Bragança 2
Chief Instructor: Sibak Nelson Rogério


Monte Redondo
Chief Instructor: SiGung Bruno Rebelo & Sifu José Malta
Informações 963 434 104 / bruno_apkc@hotmail.com


Figueira da Foz
Chief Instructor: Sifu Renato Bernardino


Leiria "Escola João de Deus"
Chief Instructor: Sensei José Malta
Informações 919 605 882


Leiria (Quinta da Alçada)
2ª e 4ªFeira - 19H00/20H00 (crianças) 20H00/21H00 (adultos)
Chief Instructor: Sensei José Malta
Informações: 919 605 882


Leiria Infantário "A Rampa"
Chief Instructor: Sensei José Malta
Informações: 919 605 882


Leiria IV
Chief Instructor: Sensei José Malta
Informações: 919 605 882


Leiria V
Chief Instructor: Sensei José Malta
Informações: 919 605 882

AWARDS